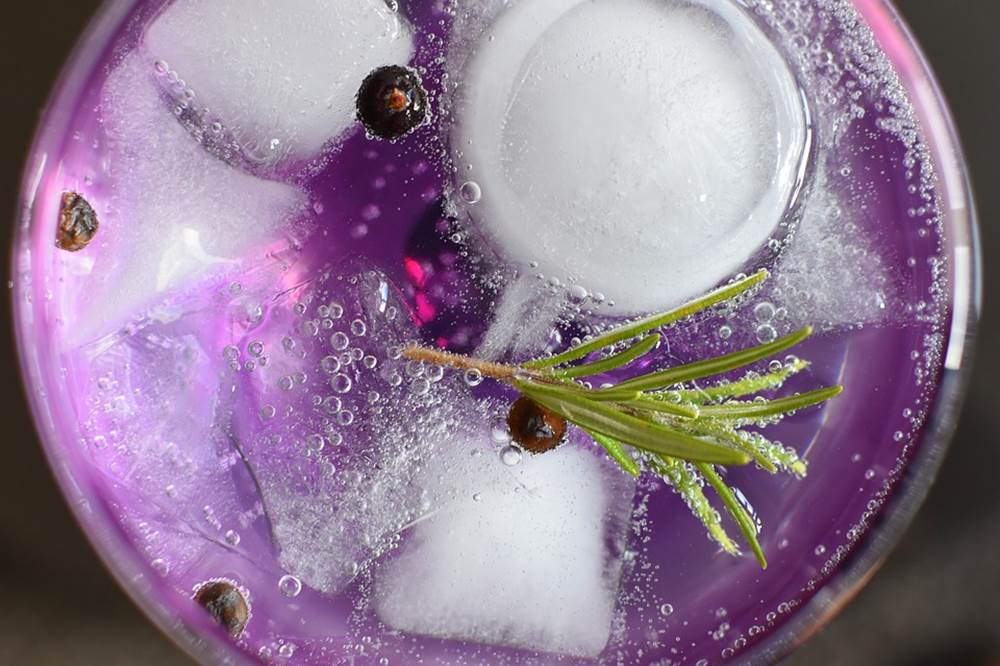 Famous Breweries and Distilleries in Aberdeenshire
Scotland is world renowned for its whisky. The drink's historical success has evolved from the ancient Celtic concoction Uisge beatha, otherwise known as the 'water of life', to the many amber blends and single malts found on the global market today.
However, Scotland's drinks scene has transformed in more recent years towards an increasingly varied palette. Aberdeenshire has seen the creation of fresh gin, vodka and beer brands, as well as Scotland's first rum distillery.
We've put together a list of some of these iconic tipples, so that you can pay their locations a visit or keep an eye out next time you're perusing the drinks menu.
Beer
BrewDog, Ellon
Situated in the town of Ellon, BrewDog's eco-brewery is considered to be one of the most technologically advanced in the world. BrewDog started in 2007, creating iconic craft beers that quickly became popular in Japan, Sweden and America. The brand became Scotland's largest independent brewery in their second year and have gone from strength to strength, putting Aberdeenshire on the map for great quality craft beer.
The brewery offers tours throughout the year, where visitors can explore the brewhouse, packaging lines and distillery. The tour also includes four tastings and runs for 90 minutes. More information and how to book tickets can be found here.
There's also plenty to see and do in Ellon. The Forvie Nature Reserve, Pitmedden Garden and Museum of Farming, and Haddo House and Country Park are all nearby. They are certainly worth a visit alongside your brewery adventure.
Deeside Brewery, Royal Deeside
Opened in 2006 at the owner's house in Lumphanan, the original brewery was in Rob James' croft house and farm buildings. Rob James named his beers, 'Macbeth', 'Brude' and 'Nechtan' to name but a few, after historical figures, pertaining to his passion for all things history. In 2008, he acquired a new 10-barrel plant at the Deeside Activity park due to growing popularity and it is now known as Deeside Brewery.
Set in the picturesque Deeside location, the brewing site is surrounded by history. Balmoral Castle, the Royal family's Scottish home, is situated there and Macbeth met his demise near Lumphanan village. Also, Robert Louis Stevenson reportedly retreated to this area to write his famous novel, Adventure Island.
Nestled in the Cairngorm mountain range and home to one of Scotland's greatest Highland Games, the Braemar Gathering, Royal Deeside is a wonderful place to discover.
Gin
Porter's Gin, Aberdeen City
Porter's Gin is created in an interesting place, a micro-distillery in the basement of a City Centre bar which has played host to the gin production since 2012. The still in which the makers create their botanical tipple has been uniquely developed to ensure lower temperatures and enhanced natural flavours.
The drink's botanicals are ethically sourced and include an unusual array of almond, coriander, liquorice, orris root and cassia bark alongside the more expected ingredients juniper, orange and peppercorn. One can visit the micro-distillery in action and experience tasting samples from the still. More information on how to book the 45-minute tour can be found here.
Granite North Gin, Cairngorms
Taking water from the Cairngorm Mountain range, the Granite North Gin distillery uses its north east location to its advantage. The founder, Sandy Matheson, was inspired to create his own gin while enjoying his mountain climbing pastime on Braeriach. The gin's perfect serve is simple and requires little more than some tonic, ice and grapefruit.
It is thought that during the 1700's, Highlanders used the Cairngorm's expanse and natural provisions for illicit whisky making. The present Granite North Gin distillery uses flavours inspired by the range's own botanical history – heather, juniper and pine needles.
Vodka
Blackford Craft Distillery, Blackford
Aberdeenshire is home to another micro-distillery, this one specialising in both vodka and gin. The family-run production operates out of a 19th century steading within rural rolling hills. Specialising in handcrafted and small batch spirits, the distillery takes inspiration from Aberdeenshire's landscapes and the pre-historic Pictish lore that runs through the area's rich heritage.
The distillery launched a botanical vodka, Vesperis, in 2017 and has plans to plant their own orchard, using the harvest to drive their authenticity in developing single estate spirits.
Rum
Dark Matter Distillery, Banchory
Situated in Banchory and founded by brothers Jim and John Ewen, the Dark Matter Distillery is Scotland's first rum distillery and produces a range of spiced rum and liqueurs. The rum is inspired by chemistry and physics processes and the distillation has been refined and experimented with over the past two years.
The distillery doesn't currently take tours however the Banchory area is well worth a visit. Banchory is home to the ever-popular Crathes Castle, the beautiful Falls of Feugh and has plenty of outdoor activities to take part in, including walking, golf and biking, and with winter sports nearby.
With Aberdeenshire's expansive, biodiverse landscape and rich history being the perfect backdrop to a tipple, which one of these drinks or visits will you go for?