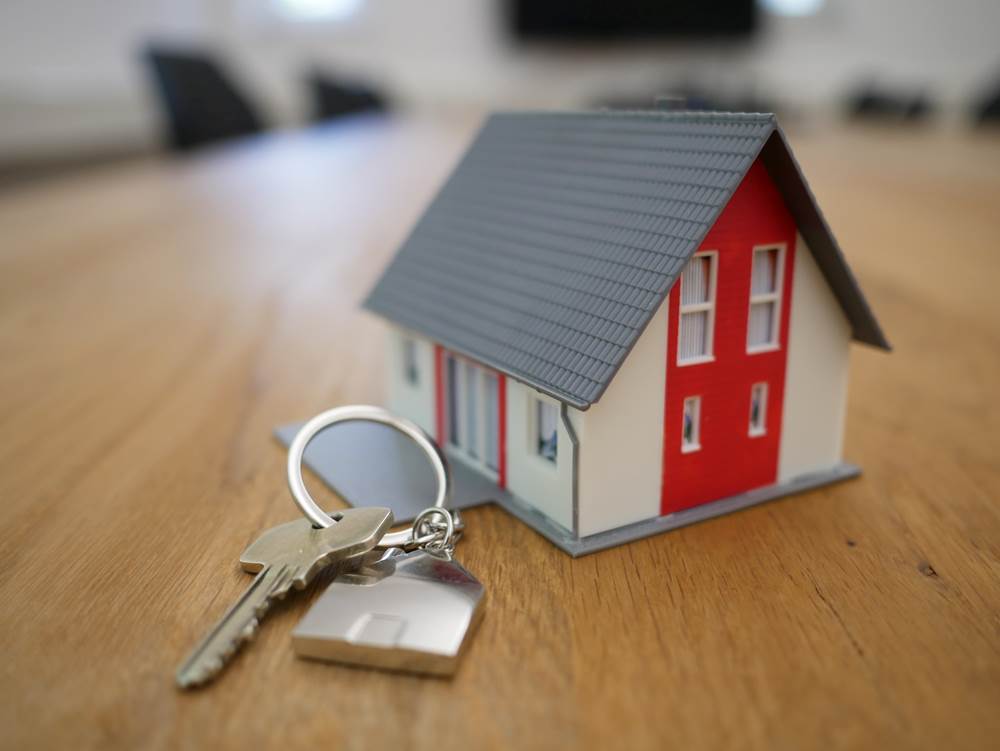 The best times to buy or rent a home
"Moving home is an exciting milestone, with the prospect of a new neighbourhood, your own space and new found independence offering the chance for a fresh start. However, there's also a lot to plan and think about throughout the process, which may seem a bit overwhelming at times - including the decision to rent or buy a property.
"People often believe that renting is 'paying someone else's mortgage' and therefore a waste of money, or that buying a property is a huge commitment that will tie you to one area for a really long time, however there are benefits to both renting and buying depending on your circumstances."
To help dispel the myths, and provide some guidance around the life-long debate of buying vs renting, CEO Lorna Coutts provides some insights into the process, whilst providing examples of when would be a good time to buy or rent a property.
When to rent a home
"Although people often strive to become a homeowner, and view purchasing a property as the ultimate goal. There are certain points in your life where renting a home is much more advantageous."
You are relocating to a new area
"If you're hoping to relocate to an entirely new location, renting a property can be a great stepping stone as you search for your forever home. Initially, you could rent a property for 6 months to a year, which will allow you time to become familiar with your new surroundings and decide on a specific area you want to live in. This is a much safer option than fully committing to buying a home in a new town, city, or suburb that you could end up not liking."
You need to move quickly
"Sometimes circumstances change, and you find yourself in the position that you need to move quickly. It is often the case that finding and renting a home is usually quicker than the process of buying as the level of commitment and perceived risk is generally a lot lower."
You have a tight budget
"Buying a house will involve other upfront expenses, not just the mortgage repayment. When making a purchase you also need to consider the associated solicitor fees, LBTT and land and title registration dues.
"If you have a tight budget, and aren't in the position to wait and save more money, then it may be that renting a property is better for you.
"There are financial consequences if you fall behind on repayments, like getting into debt, and if you do need to move to a more affordable property this is much easier and quicker to deal with when you are renting."
Conflicting dates of entry
"Throughout the buying and selling process, it's quite common for entry dates to not be aligned - for instance, you may sell your existing property quicker than you can find your new one, or if you are getting a new home built, the date of entry could be delayed but you've already committed to the sale of your old property.
"In these cases, renting a property can be an excellent solution to ensure you can make a sale on your existing property - whether it's for the short-term or the long-term - and can provide a temporary home for you to live in during the meantime."
When the market is dropping
"Another excellent time to rent a home is when the property market is dropping. If the prices are consistently decreasing, buying a home could mean that the value of your property will depreciate and depending on the time that you intend to stay in the property, you could end up being in negative equity."
When to buy a home
"While renting can have a number of advantages, particularly for a short-term solution, owning your property is a desirable milestone which offers plenty of benefits."
Before big financial commitments are made
"If you're planning for any big financial commitments in the future, such as starting a family or starting your own business, it's a good idea to purchase your home first. If you are self-employed, lenders often require two or three years of accounts before they will consider your loan request. 
"It can make sense to take the decision to buy when both partners are working and have a higher disposable income, rather than wait and then apply when your situation may have changed to the detriment of your credit rating.
"The amount that you are able to borrow is based on your level of income but also the number of dependents that you have, therefore a new job or an addition to your family could have a significant impact on your plans."
When the market is rising
"A good time to consider buying a property is when prices are rising but the market seems steady. Even if you have outgrown your house within a couple of years, you still will have maintained a position on the property ladder and could potentially sell your home for a higher value than your original purchase."
To contribute to your own mortgage as a form of saving
"One of the most common advantages of owning a home is that you are investing your money in a tangible asset. Over time, you could benefit from some form of return on investment if you choose to sell your property, whereas when you're renting the money goes to the landlord or property company."
"Whether you're looking to buy, rent or sell, we are here to help you make your move. Our team here at ASPC has created a range of helpful blog posts and information pages that will offer invaluable insights and inspiration.
Here are a few of our recent articles that you may be interested in: