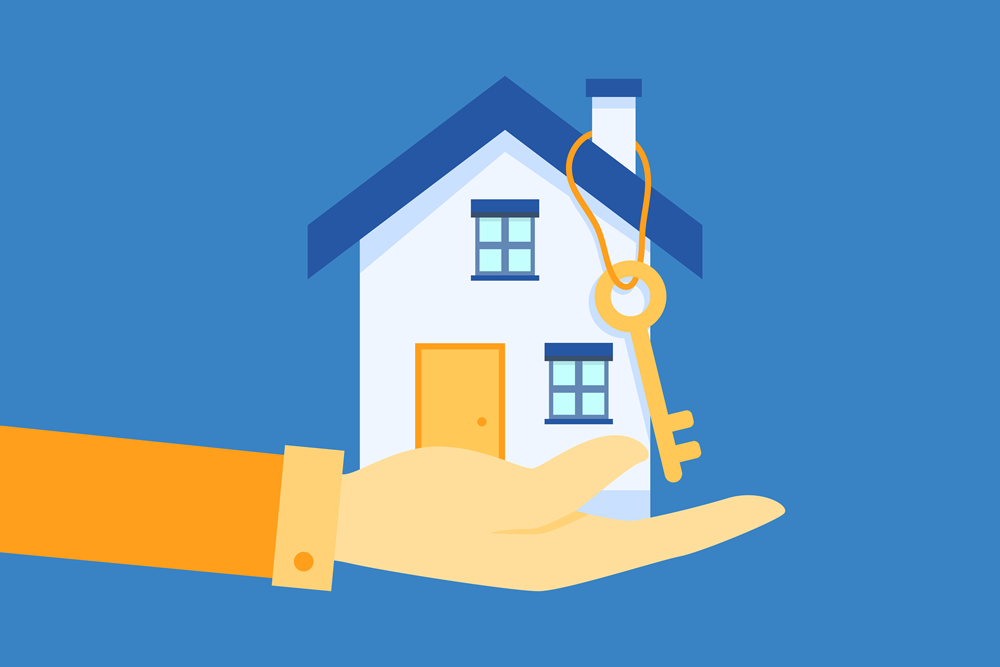 Top tips for buying your perfect home
Finding your dream home may be fun, but the responsibilities and financial commitment that comes with a new property is no laughing matter.
Successfully purchasing a new home takes co-ordination and ASPC member firms are ideally placed to look after every area of your transaction under one roof. As specialised professionals, they will help you establish what is achievable, lay the foundations, and agree on a plan before you get started.
In this blog post, we caught up with a mortgage consultant, a solicitor, and a recent buyer, who provide insights into their own experiences whilst sharing some hints and tips for future buyers.
Top tips from Karen Falconer, Mortgage Consultant at Raeburn Christie Clark and Wallace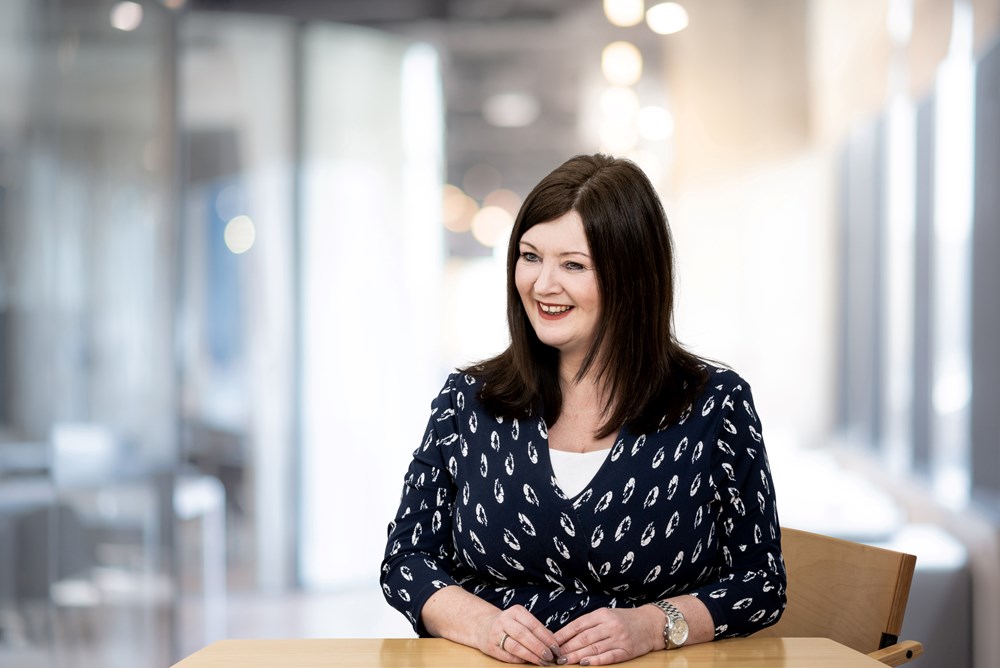 Over the last 12 months, there has been a shift in how we do business, with face to face meetings moving online, however, the foundation of the buying journey has not changed. The most important first step is to seek independent financial advice right from the outset to find the best option for you."
Talk to a specialist consultant
"As a mortgage consultant, I'm well aware of how big a step buying a new property is. It's a massive investment, and one of the biggest purchases that you'll ever make, which can be very nerve-wracking. Where to start?
"Getting the correct advice and a recommendation for what suits you is crucial and advice from an independent adviser is an ideal place to start your journey. The Money Saving Expert will always recommend that you do this and you may have several choices available to you that you won't have access to with your own bank.
Make sure you have a clean credit score
"Secondly, check your credit score and make sure you are addressing any anomalies that are on there right away. For example, some people aren't registered on the electoral roll, or a big issue that I find a lot with young people who are just setting out on their credit journey is mobile phone contracts and their monthly payments.
"Too often, mobile phone payments are changed without much warning, depending on your tariff and if you have insufficient funds to pay this it could go undetected for long enough before you notice. This will impact your credit score even if the value is small. There is also a hidden issue with unused credit cards registered against your name. You may have multiple unused credit limits just sitting there, again, this is something you should pay attention to as these cards are still a readily available form of credit which can affect how much you can borrow.
"Because the market is fragile at the moment, mortgage providers are stricter than usual when it comes to credit scoring, particularly with first-time buyers and those with low deposits. It's more important now than ever to make sure that your credit file is clean. If you don't have a credit card, my top tip is to get one, use it monthly even for just a small amount and ensure the balance is cleared each month. This will mean you have a rolling credit facility and allows any lender to see that you can manage it responsibly.
Seek advice from an IFA, even if this is not your first home
"Although it's useful to look at what's out there, it's better to fully understand what you can afford before setting your sites on your new dream home. Speak to an IFA to establish a realistic budget, even if you're already a homeowner. Online calculators can work to give you an indication, but they don't always have filters that can differentiate between how each lender assesses income, or indeed if they lend Scotland.
Always do your research prior to looking at properties and know what you can afford to borrow. It's important that you find out early on whether it is possible to get a mortgage, even if this is not your first home. Your personal circumstances dictate how much you can afford to borrow and your employment status, whether you are self-employed, Day Rater, Zero Hour contractor, or have multiple occupations, or even if you are a discharged bankrupt could impact who will consider giving you a mortgage. Each lender has its own criteria that need to be met for them to be willing to lend.
Part of the service is getting you the mortgage but just as importantly you should be considering how you can keep your home in the event of something unfortunate happening. The mortgage payments are your responsibility and you should think about the implications of not being able to meet them if you cannot work due to an accident or illness. We insure our phones and our pets but we often forget about ourselves.
An Independent IFA can also address these concerns and worries that you may have, helping you get one step closer to your dream home."
Advice from Dan McFarlane, Solicitor at The Kellas Partnership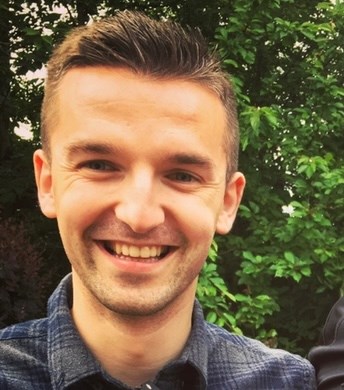 "From a buyer's perspective, it's crucial to appoint a solicitor with local knowledge of the market, and have them on standby for when you're ready to go and find a property. They can offer helpful advice on areas you're looking into and highlight things to look out for at different properties.
Consider the location
"It's important that you think about the location and whether it fits with your lifestyle, taking your future plans into consideration as well as thinking about your present situation. This is particularly important if you are committing to your 'forever' home.
"With so much change in our lifestyles this past year, a lot of people are moving from city to country, or further out of town, as it's predicted that flexible working is the future and people will spend less time physically in their office.
"Think about the amenities that you'd want close by, any transport links you might need, schools - it's all really important. I've acted for some clients who have come back a year later and don't like the area they live in, even though they love the house."
Have multiple viewings and make your interest known
"Part of the legal process is that once you've had your offer accepted, you can't go back and see the property until the formal contract concludes. So, if restrictions allow, don't feel uncomfortable asking if you can view a property more than once before putting an offer in - I did this myself and on the second viewing I noticed other things about the house.
"If you do see a property you like but have others to view, don't be afraid to ask the solicitor to note your interest. By noting interest you should be kept informed of any changes, for example, if an offer comes in from another party, the selling agent should let you know and give you the opportunity to put in an offer. It's not always guaranteed, but definitely worthwhile doing."
Get your current property valued and on the market
"If you need to sell in order to buy, the only way you'll be in a strong position to put an offer in on a property you like is to have received an acceptable offer on your own property. Therefore, if you are aiming for that dream home you should not waste time in getting your own property on the market.
"It's also good practice to find out what your own property is valued at before considering another. A lot of people think that they know what their house is worth, but I wouldn't recommend making an assumption. It doesn't matter if your property is better looking, or in better condition compared to when you bought it, until you've had your property professionally valued you won't know what the property is worth.
"Most, if not all, ASPC member firms offer a free valuation, so take advantage of this and get a more accurate picture of what your property is worth before putting it on the market.
"Personally, I feel that local solicitor agents have unrivalled local knowledge and experience, and that counts a great deal when it comes to getting the best price."
Top tips from recent buyer, Jill Montgomery/Darren Taylor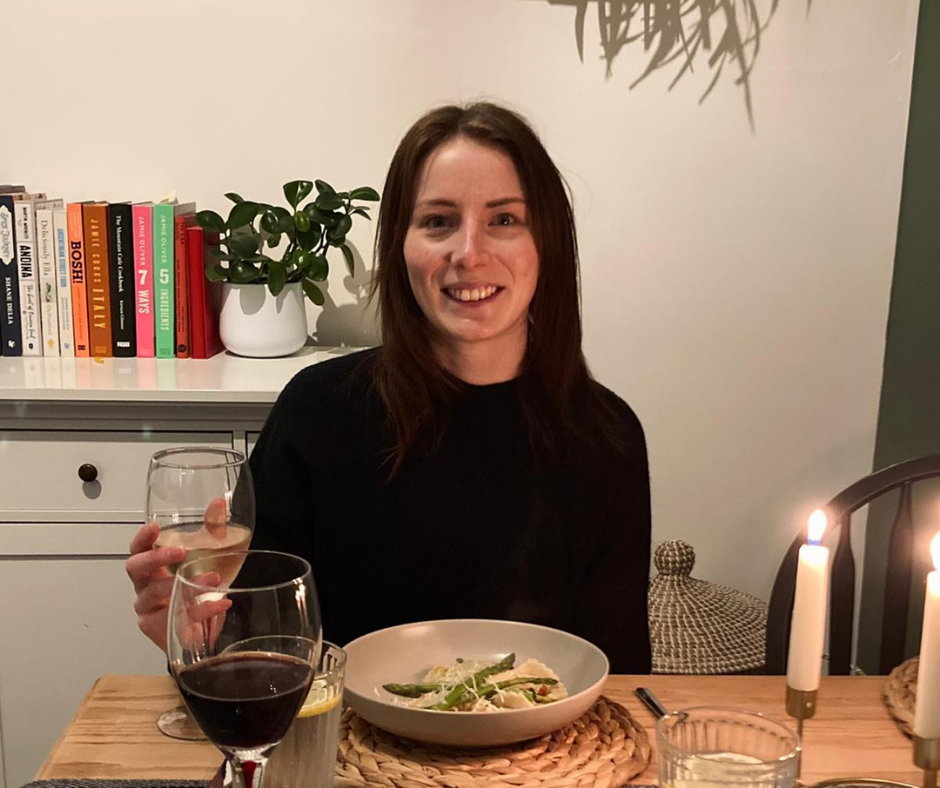 Consider what you want
"We bought our home in 2020 after finding it on ASPC. It's not our forever home, so our focus was on what we need for this stage of our life. Entertaining is a big thing for us, so we knew that a reasonable sized kitchen and dining area were essentials. Our flat is in an area that we love, has a great kitchen and dining area, as well as a beautiful lounge. It ticked all of our boxes so we knew that we had to have it!"
Talk to an advisor and set a realistic budget
"We were quite bad at browsing properties that were way out of our budget and falling in love with somewhere we couldn't 100% afford! As soon as we spoke to a mortgage advisor and looked at our budget more realistically, that totally changed things for us. Saving money instantly became easier and a lot more manageable once we had an accurate picture of what we could afford. I would definitely recommend talking to a professional to help you set realistic goals before you physically view properties in person."
View plenty of properties
"There were a lot of flats that we liked the look of in the photographs, but didn't like in person. We went to see so many flats - probably up into the 30s - and would recommend that any potential buyer keeps viewing properties until they're sure that they've found what they want.
"At the start, we thought that we wanted a project, but once we started the process we quickly realised that we just don't have the budget or the skills required! But it wasn't until we actually went to viewings that we changed our minds on what we were looking for."
When you know, you know
"We started properly looking at properties in November 2019, and it wasn't until the following February that we found our flat. We hadn't put in any offers before, just a few notes of interest on properties we liked, but if we knew it was right, we would have put an offer in. When those properties sold, we weren't that bothered, but with this one we knew pretty quickly that this was the one for us. Our solicitor told us that there were already a few notes of interest, and that pushed us to just go for it."
At ASPC, we want to help both buyers, renters, and sellers across the North East, and our team has created a range of insightful blog posts that will inspire, educate and guide you. Here are a few of our recent articles that you may be interested in: