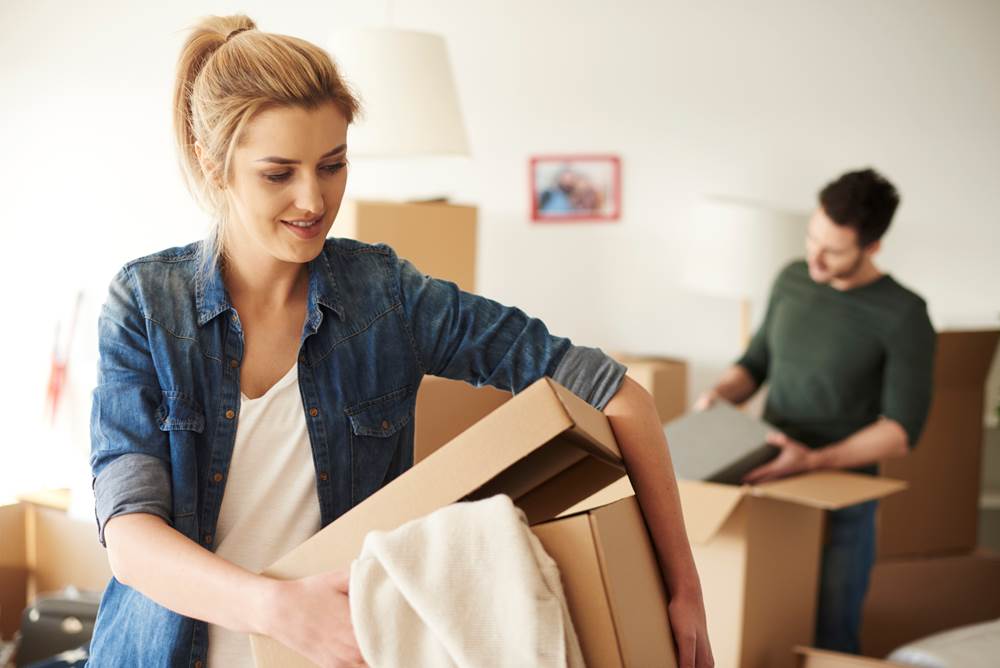 10 top tips from first time buyers
With Scotland's First Home Fund scheme relaunching on the 1st of April, a record low Bank of England base rate and the 95% mortgage making its much anticipated return, 2021 is a great time for first time buyers to make a purchase.
We understand that buying a new home is a big investment and can seem daunting, especially when it is your first time. In our latest blog post, we catch up with a group of first-time home buyers, who provide their top tips to consider when purchasing a home.
1. My biggest tip for people is to go to see a mortgage advisor. The one we went to gave us a pack for first-time buyers that explained everything. We knew nothing before this! They communicated directly with our solicitors so it honestly just felt like they did the work and we just paid the money! - Niaomi Gray, Cove
2. When looking for a new home, storage is really, really important but is something that is often overlooked - especially by first-time buyers. Make sure the home you're considering has plenty of cupboards throughout, a good level of storage space in the kitchen, and either fitted wardrobes or space for a free-standing wardrobe. - Sarah Low, Countesswells
3. Make a list of your must-haves and your compromises, and after viewing a couple of properties, measure up which fits your criteria best. - Kerri Ingram, Ellon
4. Make sure you view lots of properties. If you only look at a couple, then you don't understand the area and pricing, and the value of the one you like the most. Viewing lots gives you perspective on the properties and areas you're looking at. - Oli Atkins, Aberdeen city centre
5. Use a local independent financial advisor - this really took the stress out of our mortgage application process. They did all the hard work and were always available to answer our queries (of which there were many!). Make sure you have a good breakfast on moving day - you'll need all your energy! - Louise Porter, Banchory
6. Try and view a property at a time when you know you would be home, e.g. 7 pm. This gives you a good sense of neighbours, noise, etc. - Megan Quinn, Aberdeen city centre
7. Costs - always have an extra buffer to cover extra unidentified costs. Extra fees or additional solicitors fees don't seem much, but they add up - especially when most first-time buyers are at full stretch to begin with. - Oli Atkins, Aberdeen city centre
8. Stick to your budget. As tempting as it can be to go looking at the bigger houses that are "only another £20,000", you need to be realistic. It's so exciting buying your first house, but once you have bought it you still need to furnish it and you will want to have money to live, meet friends, go on holidays, etc. Don't overstretch yourself. - Lewis Sutherland, Westhill
9. Save as much of a deposit as you can - this will help you hugely when it comes to getting that affordable mortgage. You really have to start questioning your purchases - do you really need another pair of trainers or that takeaway coffee from the cute cafe around the corner, when you could save that money for your deposit? Try not to impulse spend, as this will help you save more money. - Ashley Sutherland, Westhill
10. Make sure that you look into the schemes available, such as Help to Buy and First Home Funds as they are specifically there to help first time buyers make the move onto the property ladder. - David Hume, Westhill
At ASPC, we want to help both buyers, renters, and sellers across the North East. Our team has created a range of insightful blog posts and information pages that will inspire, inform and guide you.
Here are a few of our recent articles that you may be interested in: