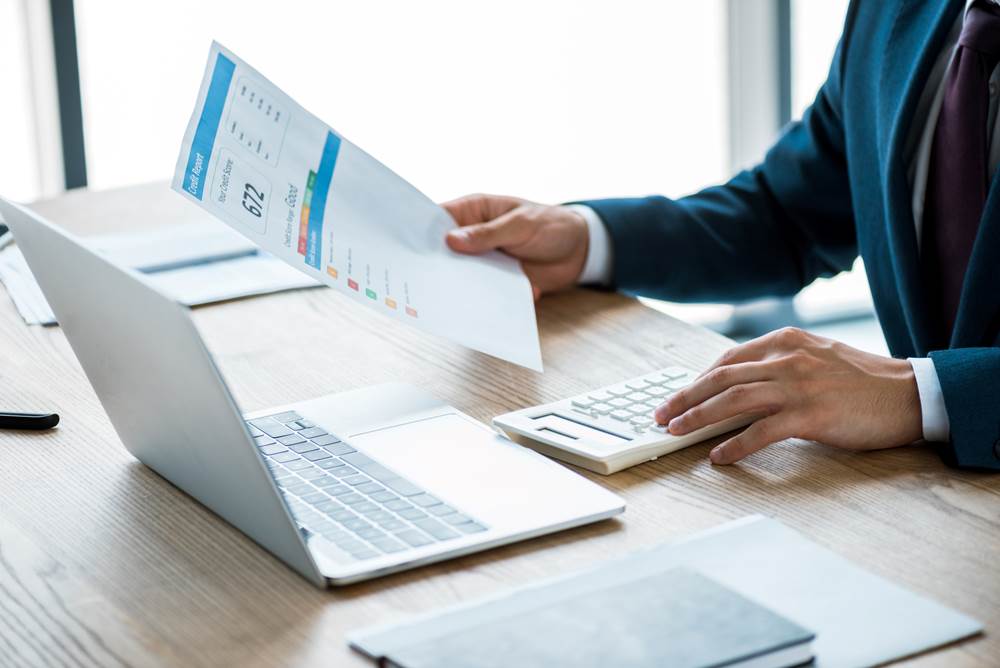 Improving your credit score: Top tips for first time buyers
Your credit score is important. The higher your credit rating, the better your chances of being accepted for credit. Your score can influence your ability to get things like credit cards, loans, mobile phone contracts and, most importantly, a mortgage.
Buying your first home is exciting but when you're first starting out, the unknown can seem quite daunting. To help you get the most out of your mortgage deal, we caught up with Martin Williams from Ledingham Chalmers Financial, who provided his top tips for first time home buyers looking to improve their credit score.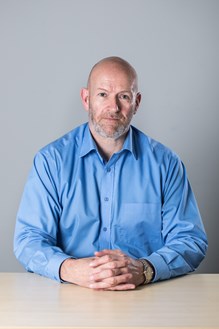 My top tips for first time buyers looking to improve their credit score are —
Prove where you live
Make sure you register on the electoral roll at your current address. Quite often people forget to update their details, which makes it hard for credit reference agencies to verify your identity, making you a perceived risk.
You can do this even if you're in shared accommodation or living at home with your parents — it's quick and easy to do via the gov.uk website.
Avoid moving too often
It's worth bearing in mind lenders like to see stability in your circumstances. While sometimes things change and it's hard to avoid, moving home frequently may give lenders the impression you're having trouble paying rent, making you a higher risk than someone who has stayed in the same place for the last five years.
Build your credit history
Having little or no credit history can make it difficult for companies to assess you, which can give the impression that you're high risk, even if you're not.
This is a common problem for young people but there are some steps you may be able to take to build up your credit history, such as getting a credit card.
Keep old accounts open to show a long credit history
By staying at the same bank for a significant period, there will be a record of your income and outgoings — including your ability to make payments on time and add money to your savings.
If you've been with the same bank for years it's better to stay put, or at least until you've secured a mortgage.
It's good to show lenders you can successfully manage multiple credit accounts, especially over a long period of time. Most credit reference agencies will reward you for having long-standing, mature credit accounts, and for only using a small portion of your credit limit.
Avoid defaulted accounts
Only cancel direct debits once you have notified the supplier you are terminating your contract with them.
Defaulted accounts are probably the most common mistake people make. They happen when your relationship with the company has broken down, usually because you've missed several expected payments or terminated payments altogether.
Defaulted accounts can have a significant impact on your credit score regardless of the amount that you owe. For example, even a £20 defaulted gym payment can make a big difference.
Consider getting a credit card
If you don't already have one, a credit card can help build your credit history. Even if you use it for buying your groceries or petrol each week and pay it off at the end of the month, this will help build your credit history as you're showing you're responsible and stick within your credit limit.
Make regular payments on time
Paying your accounts on time and in full each month is a good way to show lenders that you're a reliable borrower, and therefore low risk.
Only borrow what you can afford
One of the best pieces of advice I can give is to live within your means and only borrow what you can afford. A regular monthly budgeting sheet where you list your income and expenditure can help you keep track of things.
If you are struggling to make payments, acting quickly is important. First of all contact the companies you make those payment to and let them know. They might be willing to help and put together a payment plan for you.
If you receive letters letting you know you have missed payments, don't ignore them. Instead, respond straight away and speak to the company involved.
Organisations like Citizens Advice can also offer help and support.
Keep your credit usage low in comparison to your credit limit
Your credit usage is the percentage of your credit limit you've used. For example, if you have a limit of £1,000 on your credit card and you've spent £500, that's 50%.
Lenders prefer a lower percentage, it shows you're responsible with your credit. If possible, try to keep it under 30%.
Check for errors and report any mistakes on your report
Even the smallest of mistakes, such as a mistyped address, can impact your score and could be enough for a lender to refuse you credit. If you have a low credit score, it's worth checking your credit report to make sure all the information on it is accurate and up to date.
Ask for a note of correction where applicable
Sometimes things happen that are outside our control, such as long term illness, hospitalisation or being made redundant, and as a result, payments are delayed or missed.
If this is the case, you can ask for a notice of correction to be added to your credit report, that way any future lenders will understand the reasons behind the missed payment, and will hopefully see you as less of a risk.
Monitor your credit file for fraudulent activity
If you see something on your credit report that's incorrect, such as an application you don't recognise, then report it to the credit reference agency you're using. They will have a fraud team on hand to help.
The main thing to remember too is that your credit score is not permanent, and can be improved over time. Together, these steps can make a big difference and could dramatically improve your score in as little as six months.
(Ledingham Chalmers Financial Limited is authorised and regulated by the Financial Conduct Authority. As a mortgage is secured against your property, it could be repossessed if you do not keep up mortgage repayments. The Financial Conduct Authority does not regulate some buy to let mortgages.)
At ASPC, we want to help both buyers, renters, and sellers across the North East. Our team has created a range of insightful blog posts and information pages that will inspire, inform and guide you.
Here are a few of our recent articles that you may be interested in: