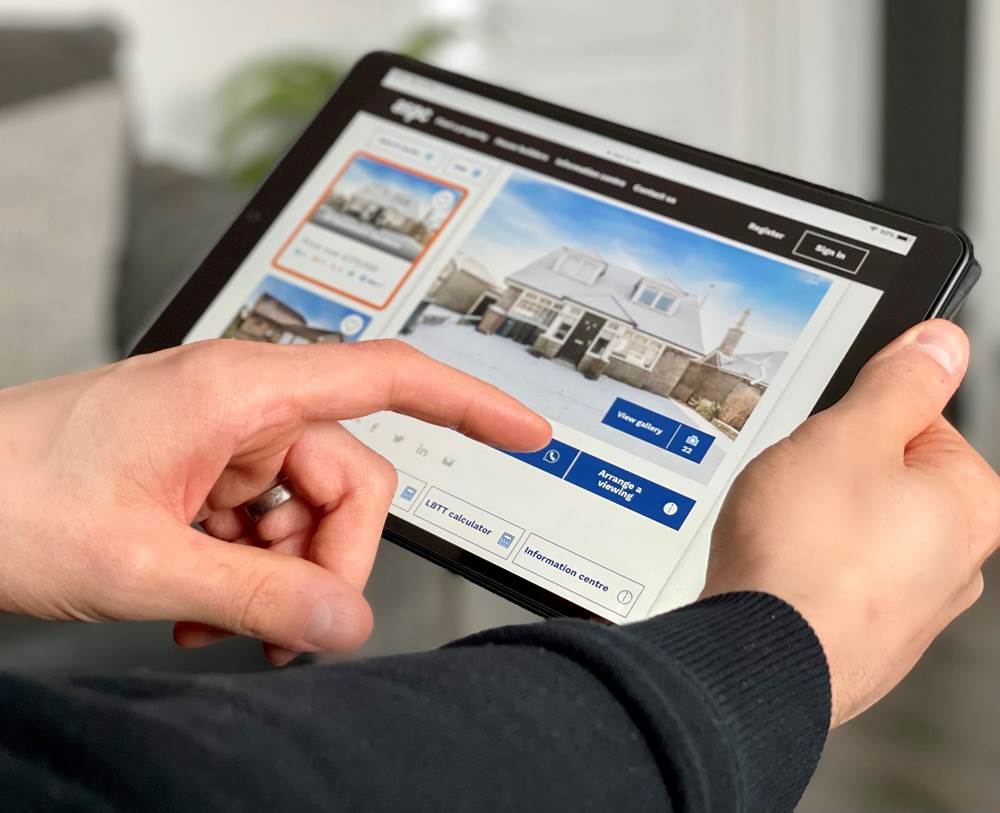 Tips for having a standout viewing
Selling your home is a big move. First impressions can play a big part in the decision-making process, and a successful viewing can have an impact on whether an offer is made.
To help you create a great impression with potential buyers and showcase your property's best features, we've created a guide of our top tips on hosting a standout viewing.
Preparing for a viewing
See your property for the first time
If you are selling a property that you currently live in, it's unlikely that you will notice the small details that make your property special, or worse, the details that could put a buyer off. This is because you are in the property every day and, at this moment in time, most of the day, and often it all blends into one. By taking a step back and looking at your property as if you are a potential buyer, you'll be able to identify benefits that are worth highlighting, and any small improvements that could be made prior to hosting a viewing. Sometimes asking family or friends for their opinion too can help.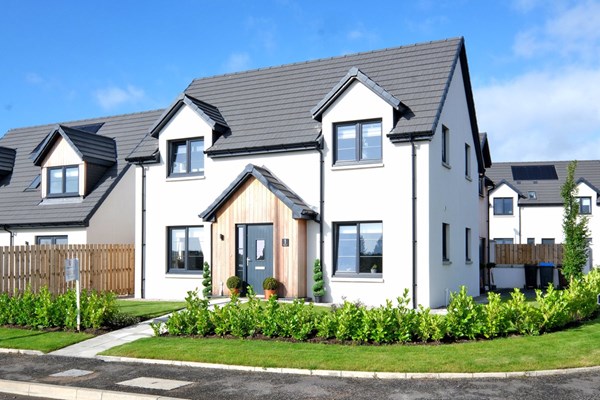 Tidy the exterior
Most people believe that a buyer will start to judge a property the minute they walk through the front door, however, this is often not the case. A potential buyer's first impression will be made as they approach your property.
Small details can have a big impact, so it's important that you spend time looking at the exterior of your property, as well as the interior.
If you live in a block of flats, take a look at the communal areas to make sure that they are neat and tidy, pick up any rubbish that is lying in the carpark, tidy away any mail lying at the front entrance and make sure that the hallway smells fresh prior to your guests arriving.
If you own a house, this can be a little easier as you have complete control over the entrance to your property. Take some time to go outside and inspect your house and garden. We recommend keeping the front lawn mowed regularly, hedges trimmed and pathways cleared of any weeds and debris to make your home memorable and inviting.
Declutter and clean
You want your house to be warm and inviting but also clean and tidy, with minimal clutter. If possible, start by removing anything bulky to open up space and make rooms appear bigger, giving viewers a better sense of the size of the room.
Next, tidy away as many items as practical in an attempt to create a clean, open space. Keeping clutter to an absolute minimum will not only maximise the space but also makes it easier for potential buyers to visualise themselves living in your home.
Finally, clean and polish as much as you can to make your home as enticing as possible for potential buyers. Attention to detail really pays off, so ensuring that windows are cleaned, cushions are plump and straightened, and every surface, fitting and handle is spotless will make your home even more appealing.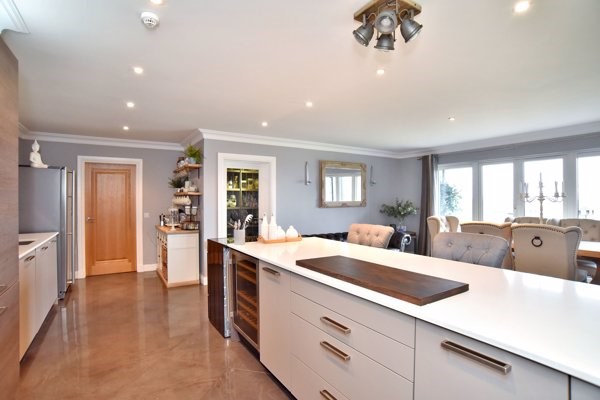 Plan and prepare
Some sellers prefer their agent to carry out viewings on their behalf, but if you are choosing to show your property yourself, there are plenty of things that you can do in preparation for welcoming potential buyers into your home.
Decide on the order of the rooms you would like to show in advance - that way you won't miss any key features or details out. We recommend starting and finishing in the best room, as these are the rooms that the buyer will remember most. It does no harm to have a practice run with a family member first.
Be prepared to answer questions and share personal insights about your home, as this will allow a buyer to get a better understanding of what it would be like to live there.
Keep pets out of the way
We all love our pets and the joy that they bring to our homes, however, your viewers may not be quite as big a fan. Keep them out of the way in a safe enclosure, or better yet, ask a friend or neighbour to look after them to ensure your viewing runs as smoothly as possible.
Add finishing touches
Attention to detail is everything. Even the smallest of details can make a big difference. Make sure the curtains are open, lamps are on, and incorporate small touches, like flowers in living areas, or fresh towels in the bathroom, as this will both help to add colour and create a welcoming, homely environment.
Another great way to enhance the viewing experience is to incorporate smells. Scented candles and diffusers are great way for stirring your guests' senses and are a quick and easy match for the well-known tricks of freshly brewed coffee and baking.
Finally, having print-out copies of the schedule, home report and floor plans available can be very helpful if your viewers haven't come prepared. It allows them to read about the property and see the floorplans as they view your home, which gives them a better sense of the space overall.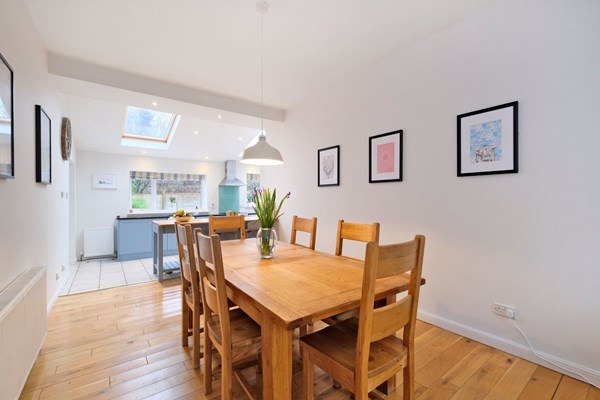 During the viewing
Follow health and safety guidelines
In the current climate, for home viewings to continue, it's crucial that you act in accordance with Scottish Government guidelines and keep up to date with any changes.
From a health and safety point of view, it's important that physical contact is kept as minimal as possible.
Keep doors open and ensure that there's a clear pathway for your guests to walk through. Make sure that you clean your surfaces with a disinfectant prior to the potential buyer's arrival and have antibacterial hand gel close by, in case they forget theirs.
It's also more important than ever to have fresh air circulating around your home during a viewing to minimise any risks, so make sure to open a few windows around your home.
Finally, allow enough time between viewings to clean surfaces, door handles and bannisters, and cancel any viewing if you or a member of your household feels unwell - even if it's at short notice.
Watch our Socially Distanced Viewing video to see a real-life example of a safe and secure viewing.
Show interest and build rapport
Although buyers are there to view your home, it certainly helps to show an interest in them and make polite small talk. Not only will it help you to understand their buying position but building a bit of rapport and asking questions will help to create a sense of trust, and make potential buyers feel more comfortable and at ease in your home.
People viewing your property are perhaps on a similar journey to you in finding the perfect home. Getting to know a bit about your potential buyers is an effective approach as it will allow you to point out features within your home and local community that will be useful for them, making the overall experience more positive.
Allow time for privacy
While it's great to get to know your potential buyers and guide them around your home, don't forget to leave a little bit of breathing space. Small things like letting them walk into each room first and explore the space for themselves, while you're on hand to answer any questions, will really help a viewer visualise living in your home.
It's a good idea to allow your potential buyers to revisit any room at their leisure and discuss in private. Going to a different room or having background music that isn't too distracting will give your viewers space to talk freely and start to see the potential of this becoming their home.
After your viewing
Follow up with your property agent
We'd love for your property to sell after just the one viewing, but this often is not the case. Some viewers are happy to give feedback, so it's worthwhile checking in with your agent to see if there are any small and easy changes that could make a big difference to your next viewing.
At ASPC, we want to help both buyers, renters, and sellers across the North East, and our team has created a range of insightful blog posts that will inspire, educate and guide you. Here are a few of our recent articles that you may be interested in: