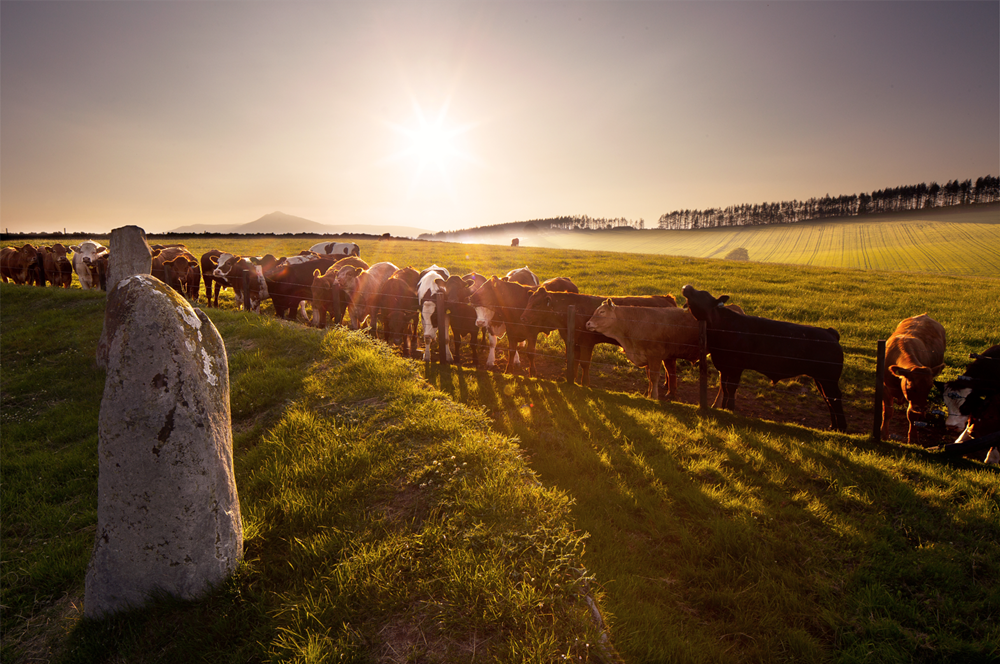 5 reasons why Inverurie is the perfect place to call home
Inverurie is a prosperous market town in Aberdeenshire, located about 16 miles north-west of The Granite City and surrounded by the incredible countryside of the River Don valley.
Situated at 'the heart of Garioch', Inverurie is well known for being an excellent setting to live in, with a thriving community, excellent transport links to Aberdeen, beautiful rural surroundings and so much more.
To help you find your dream home in the North East, CEO Lorna Coutts has shared 5 reasons why Inverurie could be the perfect place to call home...
A base to explore the great outdoors
Nestled between the banks of the River Ury and the River Don, Inverurie offers an excellent location for those who love to be outside, with an abundance of hills, castles and stunning countryside scenery on your doorstep. Just a short distance from Inverurie is the popular range of hills, Bennachie, which are treasured by local hillwalkers and visitors alike. Panoramic views of Aberdeenshire can also be enjoyed from the Fetternear Estate, Kirkton of Bourtie and Keithhall Estate, while fishing enthusiasts can enjoy angling along either of the two rivers.
Not only are there plenty of hills, cycle routes and walking trails to take advantage of, Inverurie is also set within a prime position for exploring Aberdeenshire's ancient castles and stone circles. From East Aquhorthies and Loanhead of Daviot stone circles, Fyvie Castle and the iconic Castle Fraser, Garden & Estate, these impressive attractions showcase the fascinating history of the surrounding area and offer an idyllic setting to enjoy with family or to walk the dogs around.
Excellent transport links
Inverurie is fortunate to have excellent transport links to make getting around easy. For those who drive, Inverurie is ideally located just off the A96 to Aberdeen, only 12 miles from Aberdeen Airport and 16 miles from the city itself.  With easy road links to the AWPR Inverurie is also within easy reach of the business parks to the north, west and south of the city, while also benefiting from having its own railway station with regular routes to Aberdeen, Inverness and beyond - ideal for those who commute.
A welcoming sense of community
Residents of Inverurie will know all about the community spirit that the town benefits from, having been named as one of the fastest-growing towns in Aberdeenshire in recent years. While the iconic Town Hall dominates the centre of Inverurie, a new, state of the art community campus offers a modern hub for the neighbourhood and is home to the town's excellent academy, swimming pool, sports pitches and a range of leisure facilities. With further sports facilities available at the Garioch Sports Centre.
The strong community spirit of Inverurie can also be seen in the wealth of events held in the town, from A Taste of Grampian and the Royal Northern Spring Show both held at Thainstone Mart - Scotland's biggest livestock auction complex - to the Christmas lights switch on held every year in the town centre. Inverurie certainly offers a friendly and welcoming community for families to settle down in and feel at home.
An array of local businesses and amenities
Inverurie is known for being a prosperous town with a range of local amenities and businesses to enjoy. There is a fantastic range of retail outlets, shops and supermarkets, including the popular Inverurie Garden Centre, Strachans Inverurie toy & gift store and Andersons of Inverurie furniture store.
For families looking to settle down in their forever home, Inverurie offers a range of activities for the little ones to enjoy, from Skyline Trampoline Park, Playtown and Ten-Pin bowling at Garioch indoor bowling club, to the sports facilities and classes available in the outstanding Community Campus and Garioch Sports Centre.
Inverurie is also home to plenty of excellent restaurants and bars, with cuisine and a budget to suit everyone. Some which are popular among locals include Fennel Restaurant, BrewDog Inverurie, Porterhouse and Sabai Thai Restaurant, as well as Edward's, Rajpoot Indian Restaurant and The Drouthy Laird, to name a few. For those who wish to enjoy fine dining nearby, Thainstone House Hotel offers a luxurious escape with spa facilities just a 7 minute drive from the town centre.
Promising property statistics
In addition to its wealth of amenities, beautiful surroundings and welcoming community spirit, recent property statistics for Inverurie also present appealing findings for prospective buyers looking to potentially move to this area. For instance, according to statistics from Q3 2021, the average cost of a detached home in Inverurie is £299,251, while a detached home in Aberdeen would be £324,212 on average. This shows that Inverurie allows you to enjoy the best of both worlds - excellent connectivity and the countryside on your doorstep - for less than a city centre home.
Inverurie has also been named as Scotland's fastest growing town, and with our statistics showing that for 2021 to date, the average time on the market for property sales in Inverurie is 29% less than the average across Aberdeenshire, confirming how popular this community has become.
At ASPC, we want to help both buyers, renters, and sellers across the North East, and our team has created a range of insightful blog posts that will inspire, educate and guide you. Here are a few of our recent articles that you may be interested in: