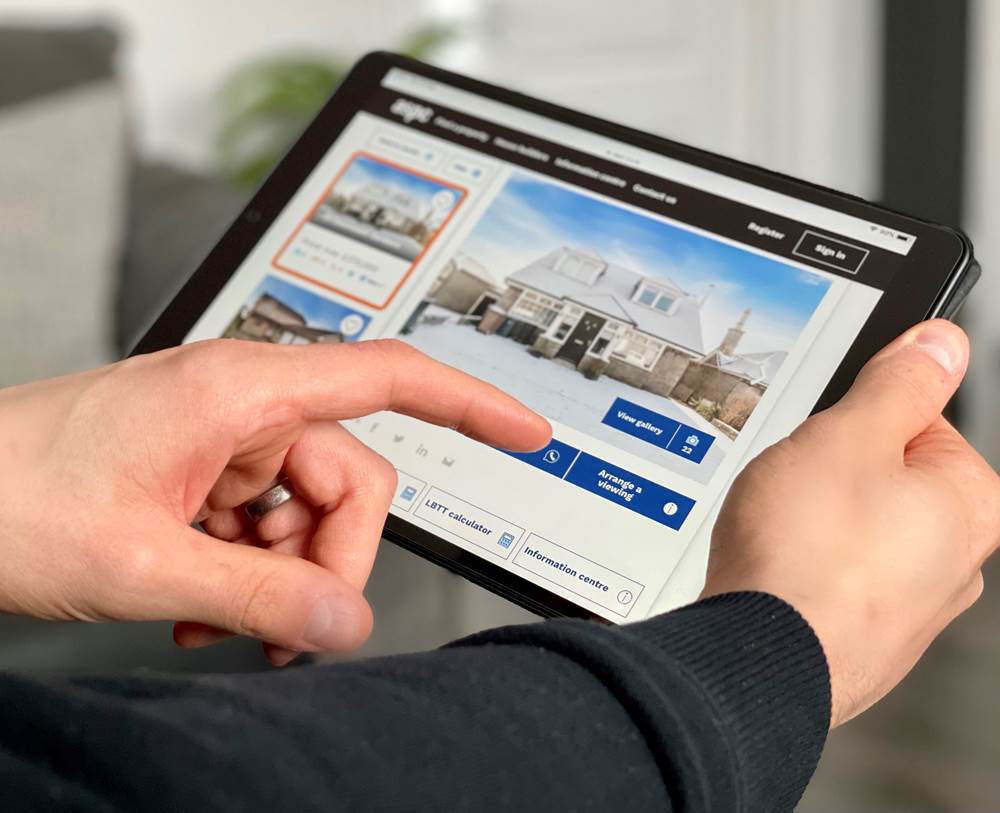 7 benefits of having a myASPC account
Buying a new home is an exciting process, but with over 5,000 properties on ASPC the thought of picking the perfect home may seem a bit overwhelming. As the property market is forever changing, and each day we see new properties come online or sell, it can be quite difficult to keep track.
In our latest blog post, CEO Lorna Coutts discusses our online system, myASPC, and how it can help make the search process easier for buyers in the North-east.
1. Allows you to access home report information for all properties
"By signing up to a myASPC account you will have the ability to access and review home reports ahead of viewing a property. Having access to the information beforehand should help you feel more prepared and will highlight any areas that you may wish to look at or ask questions about.
Having access to the home report will also help you make an informed decision on a property based on the information contained within it, taking into account the valuation and the date of the valuation."
2. Save a shortlist of your favourite properties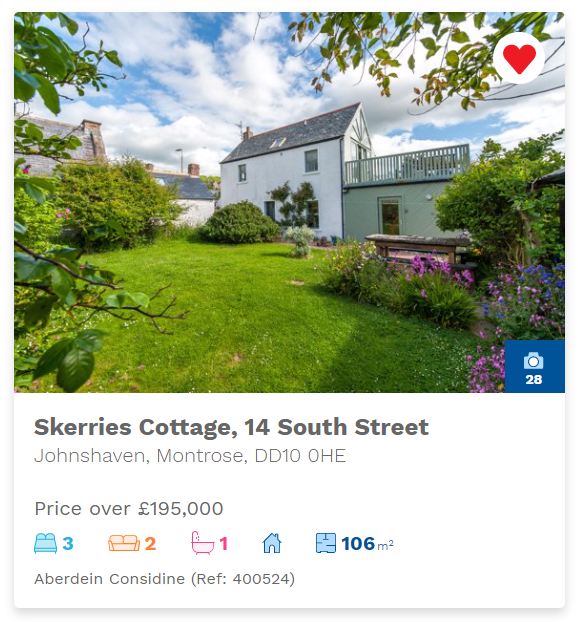 "Pressing the 'heart' button when signed into your myASPC account will save the property to your favourites list, meaning that you can quickly see a shortlist of the properties that you are most interested in.
"You can leave notes next to a favourite property, which is a great way for you to keep track of what you like or dislike about the home."
3. Share your favourite properties with ease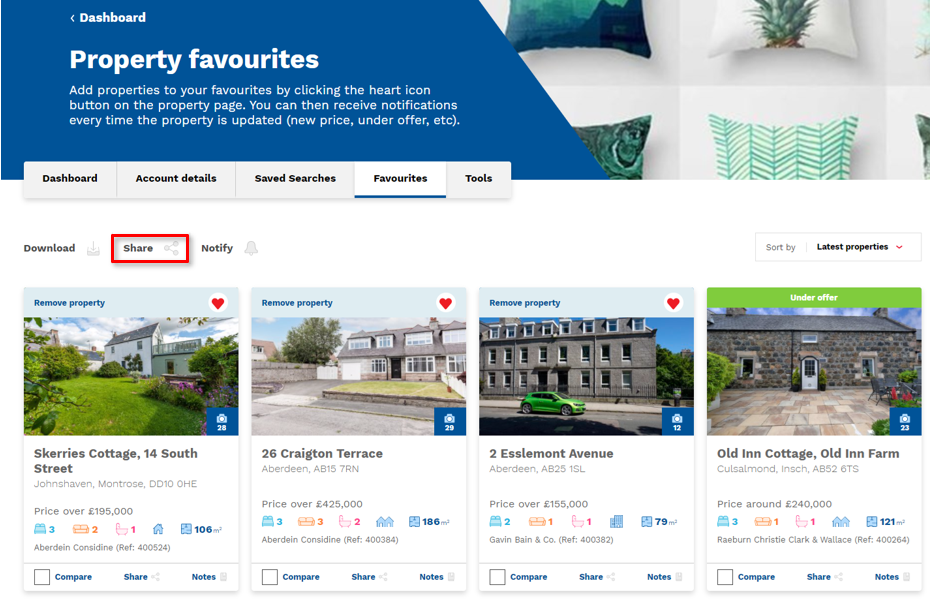 "Send your favourites list, with or without your saved comments, with another email address via the share functionality.
"Whether you're sending properties to your spouse or partner, a solicitor or financial advisor, the email function allows for the list to be sent with the touch of a button."
4. Keep track your favourite properties
"Enable notifications on your myASPC account and you will receive real-time updates for any favourite properties, informing you if there is a price update, closing date set, if the property has gone under offer or when the property sells."
5. Save time with saved searches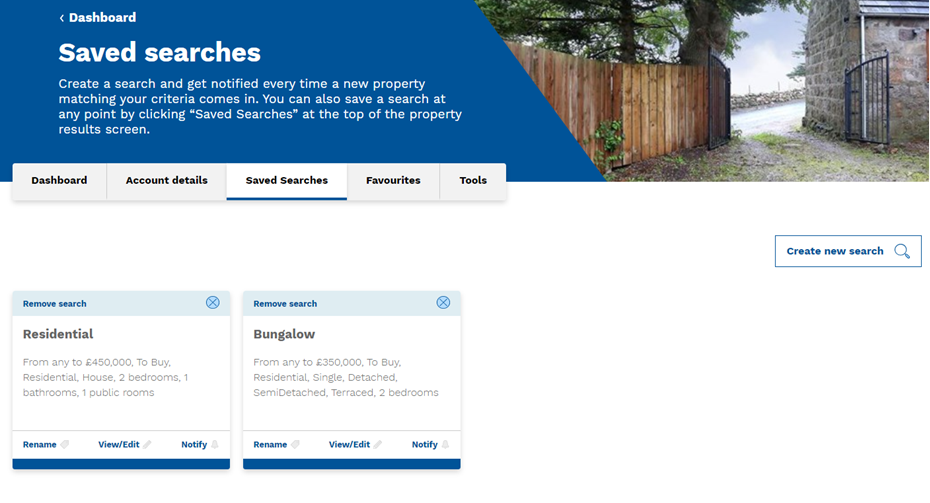 "By saving a search you are short cutting the process each time you use the website.  You can go to the account area and run your 'saved search'.  This is especially handy if you are looking for particular streets and are using the map search function.
"You can even set up a number of different searches, which works well if you are considering different areas or perhaps looking for yourself and another family member at the same time, as you can view the results and updates separately."
6. Get daily updates on your saved searches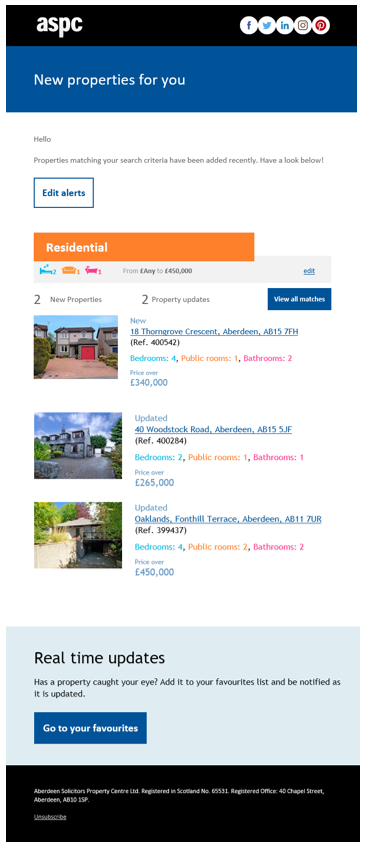 "Enable notifications on your myASPC account and each morning we will let you know if any properties matching your search criteria (e.g. 2 bedrooms under 150K) have come on the market, or if any properties matching your criteria have had an update such as a price change or closing date set."
7. Receive our recommendations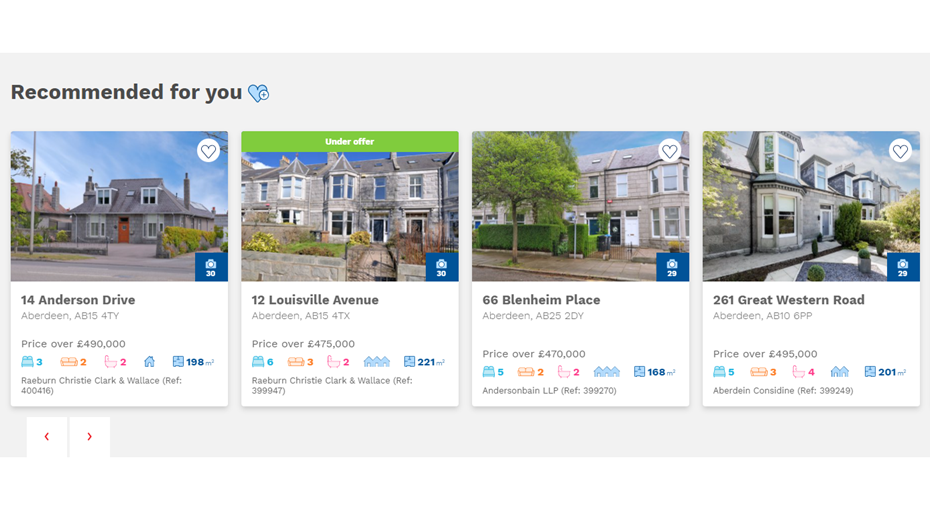 "If you have set up saved search, we will recommend alternative properties that sit just outwith your set criteria that you might otherwise miss."
"At ASPC, we want to help both buyers, renters, and sellers across the North East. Our team has created a range of insightful blog posts and information pages that will inspire, inform and guide you.
Here are a few of our recent articles that you may be interested in: