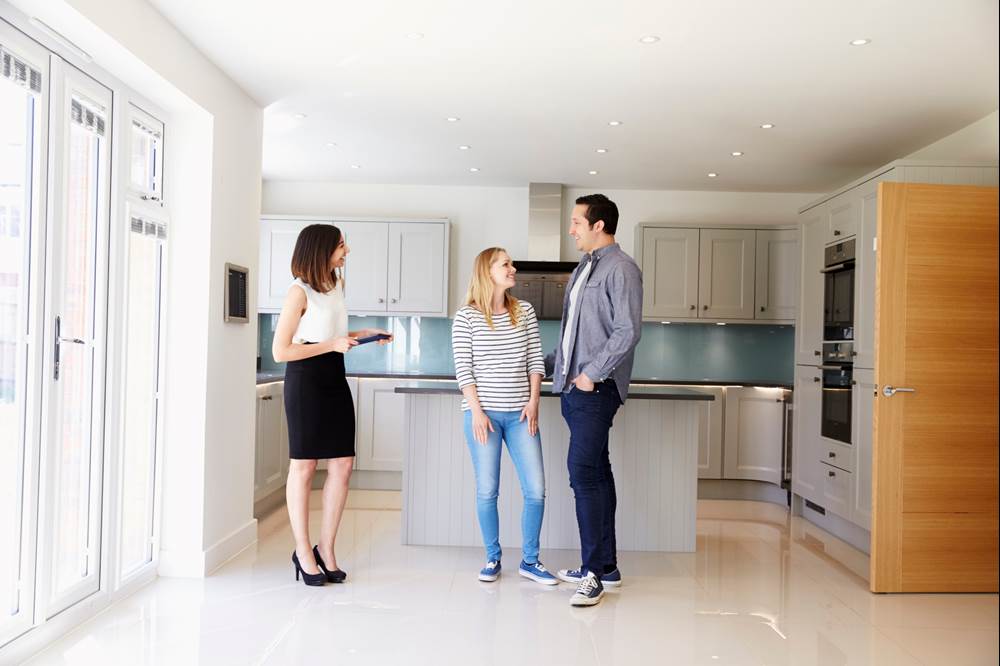 What to ask when viewing a property?
"Buying a home is exciting, but it can also feel a little overwhelming at times. In my experience, preparation is key, and knowing the facts early on in the buying process you can save heartache on both sides.
"Taking the emotion out of the situation, and looking at the purchase in a practical way may seem less fun, but it will hopefully prevent any disappointment later down the line. When viewing a property make sure that you ask as many questions as you need, and if there's something you don't understand, just say.
"Based on my experience, the more that you know about the property the better. As a starting point, buyers should consider the following questions...
What is the area like?
"This is particularly important if you're moving to a new town or suburb. Before putting in an offer on a house, you should visit the area a couple of times, once in the evening and once at the weekend as a minimum.
"But also don't be afraid to ask what the area is like. Find out about parking, litter collection and schools. If there's anything that you feel would impact your life, either positively or negatively, it is better to know before you put an offer in."
What are the local amenities like?
"While you will be able to do a lot of research on this yourself, asking the seller about things such as transport, restaurants, pubs, schools, and shops will give you an idea of what the area is like to live in.
"Don't be scared to be specific - ask what school catchment the property is in, or what their favourite takeaway is. You'll be surprised how much you can learn through general conversation."
How long have you lived here?
"If a property has had multiple owners within a short space of time, this can be a red flag. Moving home is a stressful thing to do, and the process can be quite expensive, therefore people tend to stay in their home for a considerable length of time, unless there's been an unexpected change in circumstances or they're really unhappy with the environment.
"The only time that it's normal to see a high turnover is when the property is best suited to a first-time buyer. Traditionally, buyers will stay in their first home for 4-6 years, and then look to climb the property ladder."
How long has the property been on the market?
"It's important to understand the level of interest that there has been in the property. If a property has been on the market for a number of months but has little or no offers, this could be an early indicator that something isn't quite right.
"Equally, it could be that there's high competition in the area or that the market is poor. If this is the case, then the seller may be flexible on the price."
What are your plans and position?
"Understanding what the sellers' plans are can be very useful. Many people avoid asking the question as they feel that it could appear rude or that they are prying, but you are well within your rights to ask.
"If someone's circumstances have changed dramatically and their house is no longer fit for purpose, this will mitigate the initial panic that the seller is moving on within three years.
"Additionally, find out if they are staying close by. Quite often people move to a different house but within the same area, which suggests it's a great place to live, and if not, they may be open about their reasons for moving to a new area, e.g. for work, to be closer to their parents, etc.
"Finding out the seller's position will also give you an insight into how to best move forward with negotiations. If they are looking for a quick sale or are emigrating abroad, it may be that they are less focused on the money."
Who are your neighbours? And what are they like?
"Depending on your lifestyle, this may or may not be important to you. However, for most, understanding who your neighbours are will be quite high on the list.
"If you're a young family looking for your forever home, knowing that there are other families on the street whose kids play together will be a plus. Whereas, if you're looking to downsize after retirement, knowing that people nearby socialise and look out for each other, but also like a quieter lifestyle, will be much more appealing.
"Sometimes people won't give much away. But you'll find that if they have a real problem with their neighbours, they won't say much at all."
Have you had any work carried out or built an extension?
"The property questionnaire should include this, but it's always best to ask just in case. If there has been work carried out, you can ask to see the relevant paperwork.
"If they have carried out any work without planning permission, it could mean that the changes are unsafe and could affect the structure of the house. Depending on the situation, you could be asked to pay for the permits post-purchase, and if there are any issues that need to be rectified, you will be left paying the bill."
What are you intending to leave in the property?
"Sellers will often mention in the property listing what they intend to leave in the property when they move. However, it's always worth having a conversation in person, especially if there are things that you'd be interested in buying.
"It's not unusual to fall in love with a property's style and decor and offer to purchase the furniture with the house. You won't know unless you ask, and some sellers will be pleased that they have one less thing to think about moving."
What are the costs of running the property?
"This is particularly important when you're moving up the property ladder and looking to purchase a larger home.  Finding out council tax bands, utility costs, and the general day-to-day running costs of a property will help you understand whether or not the home is right for you."
"At ASPC, we want to help both buyers, renters, and sellers across the North East. Our team has created a range of insightful blog posts and information pages that will inspire, inform and guide you.
Here are a few of our recent articles that you may be interested in: