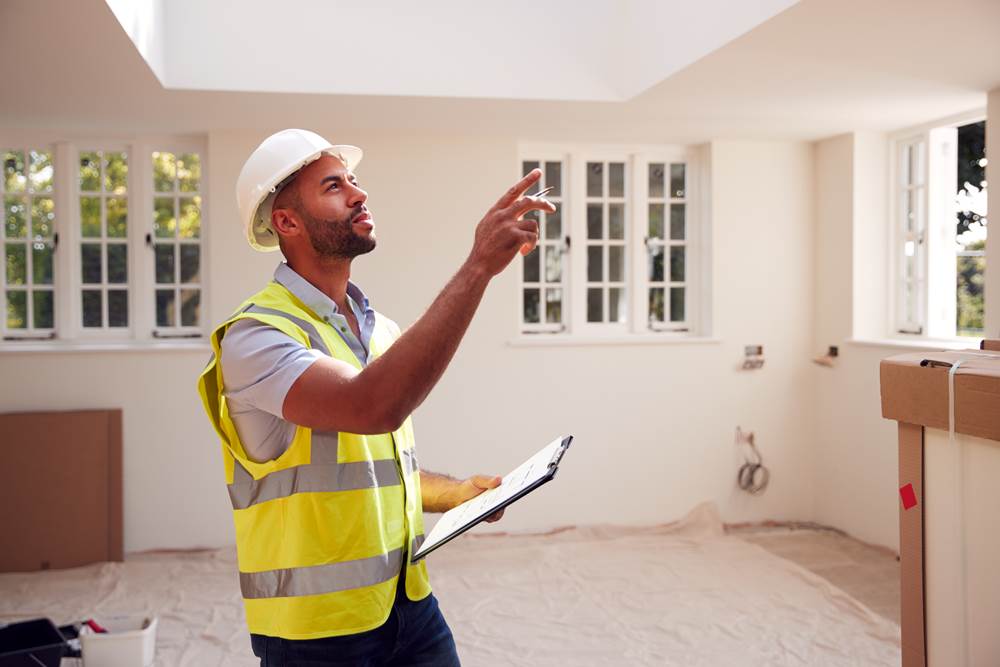 Ask the expert: How to score a perfect 10 on your home report
"When it comes to selling your house, preparation is key. Putting in a little extra effort before a surveyor attends your property to complete the Home Report could make a big difference in the speed and ease of selling your home.
"At our recent 'Ask the Expert' event, our team of industry professionals discussed the steps taken to sell a home, providing easy-to-follow and affordable steps that could streamline the process.
"On the night we were joined by Stuart Dunne, Partner at Shepherd Surveyors; Eleanor Greenwood from John Lewis Home Styling; and Gary Small and Hannah Bisset from First Photographics.
"In our latest blog post, we discuss Home Reports and some of the key areas that sellers should investigate before putting their home on the market."
What is a home report?
"A Home Report is a legal requirement when you are selling a house, it involves the inspection - where a surveyor attends your home to assess the condition of the internals and externals of your property, identifying any defects before preparing the condition report, valuation, and EPC."
How has this changed due to the pandemic?
"Over the last year, like most businesses, surveyors have adapted and changed their processes to comply with Covid-19 guidance following a strict protocol, meaning that they spend as little time as possible in a seller's home, making minimum contact with owners and surfaces while ensuring that the seller is keeping a safe distance whilst completing the inspection.
"At the event, Stuart provided 10 top tips that will help improve your home, which should provide a cleaner Home Report and in turn this should lead to a quicker sale."
1. Refresh your paintwork
"First impressions are really important, so sellers should look at the externals of the property, as well as the internals.
"A huge amount of homes have weathered windows, doors and timbers which can make the property look tired, unsightly and old. What a lot of people don't realise is that redecoration can sometimes be an easy DIY project, and if you do hire a contractor it can be relatively cost-effective."
2. Clear your gutters
"During the Autumn and Winter months, Scotland can receive quite a lot of rain coinciding with falling leaves and debris can lead to gutters getting blocked. As well as the potential damage that this could cause to your building, it can also look unsightly to buyers.
"If you do not feel comfortable fixing this yourself, there are often handymen or window cleaners with a tall ladder that offer this service at a relatively low cost. Also remember these may also benefit from a refresh of paint."
3. Repair your roof
"Aberdeen benefits from a wide range of traditional granite buildings, which are beautiful but can come with challenges. Across the North East, a large proportion of roof coverings are over 100 years old and can often go decades without any form of roof maintenance.
"Whilst replacing your roof will likely improve your Home Report repair category score, this can be an expensive task. A more cost-effective approach is getting a roofing contractor to carry out repairs. Replacing slipped and loose slates, tidying up loose/weathered cement pointing, removing any unwanted aerials, and clearing the roof of any trees or plant growth can make a huge difference. As well as giving you a cleaner Home Report, it will also look much nicer for potential buyers when they attend your property."
4. Repair any damaged boundary walls and fences
"Similar to your home's exteriors, your garden will influence a buyer's opinion before they even enter your property.
"Walk around your garden and look for areas that could be improved. Has your fence blown down or is it rotting and weathered? Is your boundary wall crumbling or in need of repointing? Is there an overgrown tree that puts your home in the shade? These are easy fixes that can make a big difference for a buyer.
"Since the pandemic, public perception has changed and gardens are being seen as living and entertaining space, which is currently very appealing to purchasers"
5. Review and repair any glazing issues
Damaged windows can have a massive impact on a buyer's opinion when they are viewing a property. When it comes to windows, one of the most common misconceptions is that if a glazing panel in a window has failed, the whole window will need to be completely replaced.
"The cost of a new glazed panel can be relatively inexpensive, and quite often the issues are found with sticky mechanism which can also be a quick fix. There are a range of local suppliers who specialise in windows repairs that can offer easy, cost-effective solutions."
6. Roughcast rendering and repointing
"Many older properties have cracked or damaged areas of render and pointing that have been left untreated. It's not just structural damage that you need to think about; it could be damage caused by an old boiler flue, old doors that are now blocked over, or fixtures that were previously hanging from your external wall. By sealing or patching these areas, you will limit the level of water ingress. This small task will tidy up the building, making it more presentable for buyers."
7. Assess any timber defects and dampness
"With older properties, timber defects, dampness, and wood boring insects are often a big concern for sellers but shouldn't be. If your property suffers from dampness or woodworm, it's probably best to engage with a timber specialist contractor before the Home Report is completed. They will attend your property and assess the condition before providing a cost estimate.
"More often than not, the damage is localised and the job ends up being smaller than expected but either way, it's always better to have full sight of the situation and its associated costs. If the job is large or out with your budget, you can include the cost estimates in your Home Report so that potential buyers are fully aware of the situation."
8. Repair any electrical faults
"Electrical regulations have changed massively over the last fifty years, and depending on the age of your house, it may be that your fuse box no longer complies with the current regulations. It's recommended that you employ a qualified electrician to replace any loose electrical fittings, light switches, exposed cables, and where appropriate the fuse box. These small changes are relatively low cost but can change your rating from a 3 to a 2 or even a 1, which will make a big difference on your Home Report."
9. Replace bath and shower sealant
"Make sure that your sealant around the bath, shower and wet areas is in good condition, this is an area that surveyors will thoroughly investigate. Ensure that any perished or discoloured sealant is removed and replaced and that the area around the bath or shower is also clean and tidy. Any damage or discolouration will suggest leaking water. By completing this small task, you'll improve the look of your bathroom but also reduce the risk of damp which would be recorded on the survey."
10. Look at your home with a fresh pair of eyes
"It's important that you are objective about your own property, ask for a friend or family member with a keen eye to offer an unbiased opinion for you. We all become immune to our own surroundings because we look at the same things day in day out, so we don't really notice that door handle that is tarnished or a damaged bit of plaster on the wall, a mark on the ceiling, or that weathered external paintwork. If you don't have an eye for detail, it's definitely better to take constructive criticism from someone prior to the surveyor assessing your property."
"At ASPC, we want to help both sellers across the North East, get the best out of their properties. To learn more from our experts, you can watch the full video here or read some of our related blogs online, including: