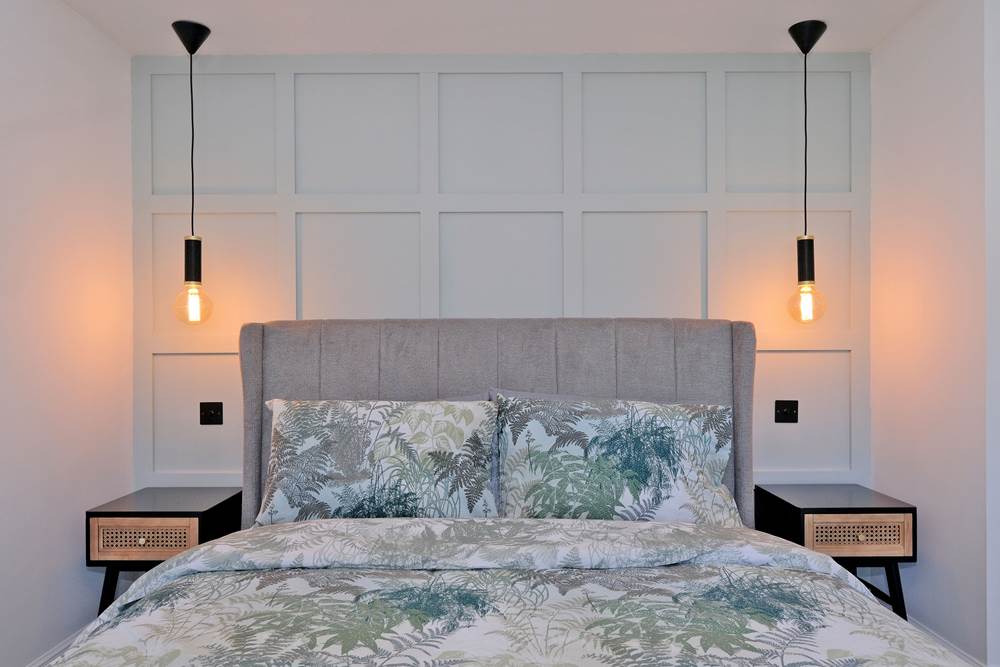 8 quick fixes to make your home more desirable
"They say that a picture is worth a thousand words, so if you're preparing to sell your current property, it's important that your home interiors look the part. Small details can have a big impact on how people perceive your property - the way you present your home can make it memorable for the right reasons, or instantly forgettable.
"In our latest blog, our CEO Lorna Coutts highlights 8 quick fixes to make your home more desirable to prospective buyers, which could increase your chances of a quicker sale and the best price…"
1. Declutter your space
"To prepare your home for going on the market and those all-important viewings, minimising the amount of clutter in each room is crucial. While it's unrealistic to live in a showhome condition all of the time, selling or donating things you no longer need or making use of your cupboard space to store away unnecessary items will help to make your home look tidy and more spacious. Not only will this allow potential buyers to better visualise themselves living in the space - perhaps making them more likely to buy - it will also make it easier to pack your belongings as you move to your new home."
2. Refresh your paintwork
"Although it may seem unnecessary to completely revamp your home ahead of selling it, applying a fresh coat of paint to the walls, doors facings and skirtings can make a real difference to your space. Having clean, neutral walls that are free from marks and stains could mean your property is more appealing to potential buyers and will help it stand out from others on the market."
3. Make sure your home is clean
"Ensuring your property is clean and tidy throughout is vital when preparing to go on the market. Taking some time to clean your property ahead of getting photos taken and people viewing your property will create a good first impression for potential buyers, showing that the home is easy to maintain and a welcoming space to be in."
4. Freshen up your flooring
"Just like the walls, you want your flooring to be fresh, clean and neutral in order to appeal to a wide range of buyers and to create the illusion of space. Hiring a professional carpet cleaner can go a long way in making your home look picture perfect by removing any stains or dullness from your heavily used spaces such as the living room or hallway.  Use of rugs can help add colour or interest and of course, can be taken with you to your next home."
5. Use your rooms wisely
"While it may seem obvious to use your rooms for their intended purpose, the lines can become blurred when you've lived in your current property for a long time - perhaps an infrequently used dining room has morphed into an office or an extra storage space. Once you've decluttered the space and removed items that aren't relevant to the room's purpose, it will give potential buyers a clearer picture of what they could use the space for and create a better impression of your home overall."
6. Brighten up your bedrooms
"Living areas and kitchens tend to take centre stage when it comes to selling a property, but it's important not to neglect the more private areas of the home, such as bedrooms. To make your property feel extra homely for prospective buyers - and stand out for the right reasons in photos - ensure you have fresh, clean (and ironed) bedlinen, which could be topped with stylish cushions or throw blankets for added effect."
7. Dress your home for the occasion
"Just as you would smarten yourself up for a job interview, you want to dress your home and go the extra mile to impress your prospective buyers. It can be worthwhile dressing the dining table as though dinner is about to be served, or adding a vase of fresh flowers to your coffee table. Paying attention to small details will make your home more memorable but also help potential buyers see themselves living in your home."
8. Know your customer and your home
"As you refresh your space and prepare for viewings, it will be helpful to consider the type of person who is likely to buy your home. If you can tailor your interiors to suit this person or accentuate the features that will appeal to them, this could make a big difference in highlighting your property's full potential.
"A great place to start is to reflect on what made you buy your current property in the first place - were you a first-time buyer? Or was it because it had the space for you to start your family? Keeping your prospective buyers in mind as you refresh your home's interiors will help you make your property more appealing to someone who is likely to buy it."
"At ASPC, we want to help both buyers, renters, and sellers across the North East. Our team has created a range of insightful blog posts and information pages that will inspire, inform and guide you. Here are a few of our recent articles that you may be interested in: